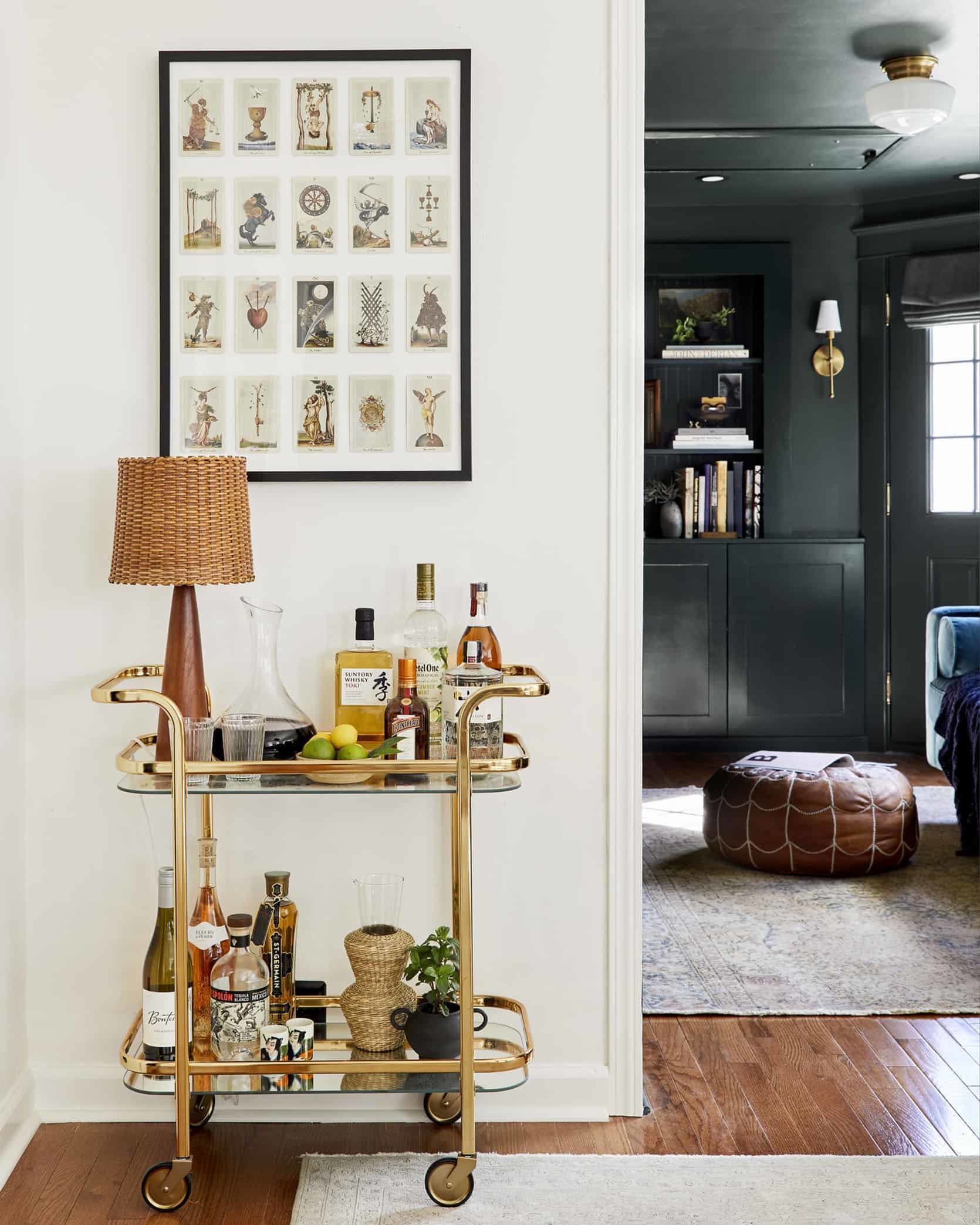 Impress your guests with a stunning bar cart when they walk into your Acero Jensen Park apartment home. Bar carts are a great way to add extra storage for your liquor and liquor glassware in an appealing way! This bar cart styling formula is from Mallory Wackerman.
Top Shelf
On one side add something tall and sculpture-like. This could be a vase with greenery, a stylish lamp, or a decorative arch figurine.
In the middle of the top shelf add your bar toolset for making your drinks. Some of those items might include a shaker, mixing glass, cocktail spoon, jigger, muddler, strainer, and opener. The middle should also include every day glasses and a citrus bowl.
On the other side, include your most-used liquor bottles. You can put this liquor in decanters or not, the choice is yours!
One thing to note is that you really want to create visual levels on the top shelf, that's why one side has a tall piece, the middle is lower profile and the other side is your average height liquor bottles.
Bottom Shelf
On one side, add your tall extra and/or specialty liquor bottles. Put these on the opposite side of where your liquor bottles are on the top shelf.
In the middle, add a serving tray with extra glassware on top plus a small candle.
On the other side add a fun, tall sculptural decor piece, again to the opposite side that you added a tall sculpture-like piece on the top shelf.
Creating levels on the bottom shelf is just as important as it is on the top shelf! It is visually appealing to have these different levels. Take a look at this photo so you can get a visual of how your styling should look!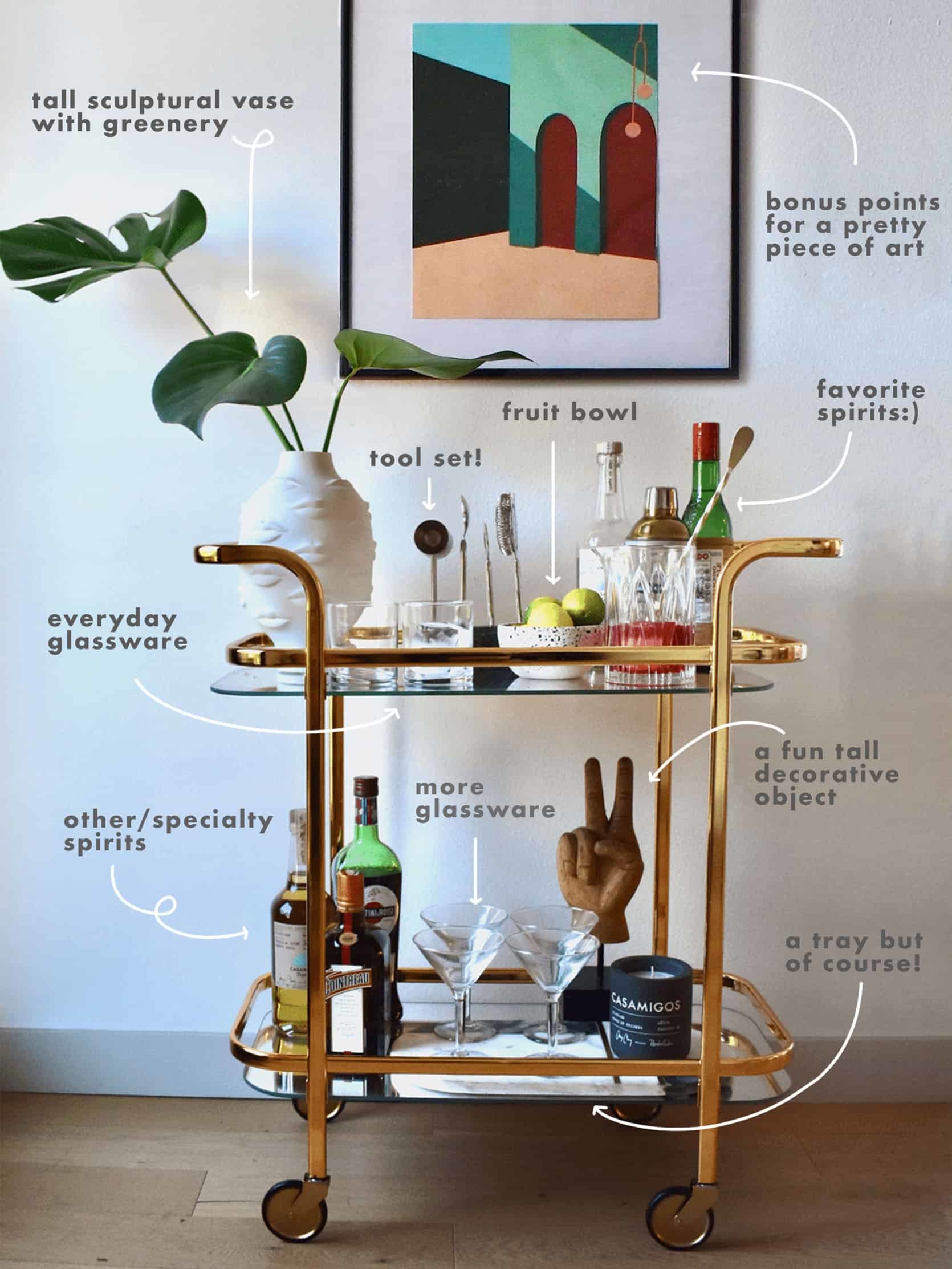 Source: Mallory Wackerman

We can't wait to see all of your bar carts! Once you've finished up styling yours, be sure to snap a picture and share it with us on Instagram and Facebook.