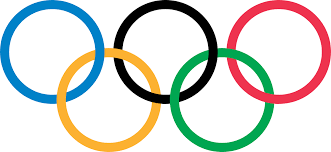 The Olympics are here! What better way to cheer on Team U.S.A. than from one of our local sports bars near the Acero Jensen Park community? Lucky for us, we have our fair share of sports bars to choose from just 15 minutes away or less. Here are some of our favorite nearby sports bars to catch any game at, but especially the Olympics:
We all know the drill when it comes to Buffalo Wild Wings. At Buffalo Wild Wings you will have tons of TV's to watch with different Olympic events on, as well as a huge menu with a variety of things on it. Buffalo Wild Wings specializes in award-winning wings with 26 sauces and seasonings to choose from!
Billy Blues was once the dream of two brothers that became a reality. At Billy Blues, you will find great food, live music, and TV's that will allow you to watch the Olympics this summer!
Hooligan's Sports Bar and Grill
Hooligans has a fun and friendly atmosphere for people of all ages and it's a great place to watch your favorite games and sporting events such as the Olympics! Not to mention, they have great food and drinks to munch and sip on while you watch the Olympics.
With 50 TVs, you won't miss an Olympic event at Charlie's. On top of that, Charlie's has over 40 taps, a great food menu, shuffleboard, pool, darts, and so much more.
Head Downtown to watch the Olympics at Main Event! Main Event has great family-friendly dining, an awesome happy hour, innovative cocktails, and plenty of flat screen TVs for you to view your favorite Olympic events.
The perfect place to watch the Olympics, enjoy some time with friends and family, and eat some good food! You can enjoy pizza, sandwiches, salads, and a variety of appetizers while you watch Team U.S.A.
After you give these sports bars a try, let us know which one is your favorite in the comments and what your favorite summer Olympics event is! Deck out in your very best Team U.S.A. gear, snap a picture and share it with us on Instagram and Facebook.